A special shout is in store for today's blog.
An artist that I discovered on deviantart that goes by
85e
decided to help a guy out and has provided me with character sketches of the first three characters that appear in my comic (Nick, Charles, and Samantha). He'll also be doing the first two pages of my comic book, and if all works out, I can commission him to either finish the entire book or we can talk to publishers about getting our checks
But nonetheless, here are the first three characters. I hope you guys enjoy them and check back in about a week and you can see Eric's sequential work plus any news about Comic Con and any portfolio news I have.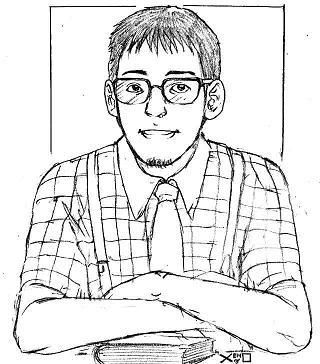 Nick Smith (main character)
Charles Smith (Nick's father)
Samantha Smith (Nick's mother)